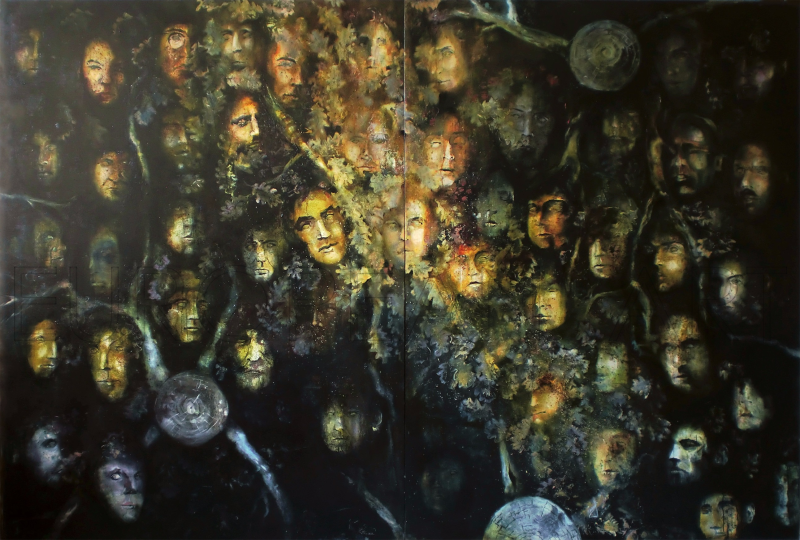 October 2016
Price: 5,945.00 EUR
Technique: Oil on Canvas.
Art measurements: 160 H x 240 W x 3 cmcm
Work of art description
"Godtrees" is the second painting from five artworks collection, which is (also) dedicated for Lithuanian history and lithuanian identity. There I represent the composition of 50 partisan's and ordinary soldier's portaits with aim to remember the the drama of Lithuanian history after the World War II and trying to receive the Lithianian independence. It is about the Resistance movement and it's tragedy in the end. Son's of nation heroism, patriotism, which is actuall and nowadays. I request to look at your self and to ask, if I'm grown up, matured already?