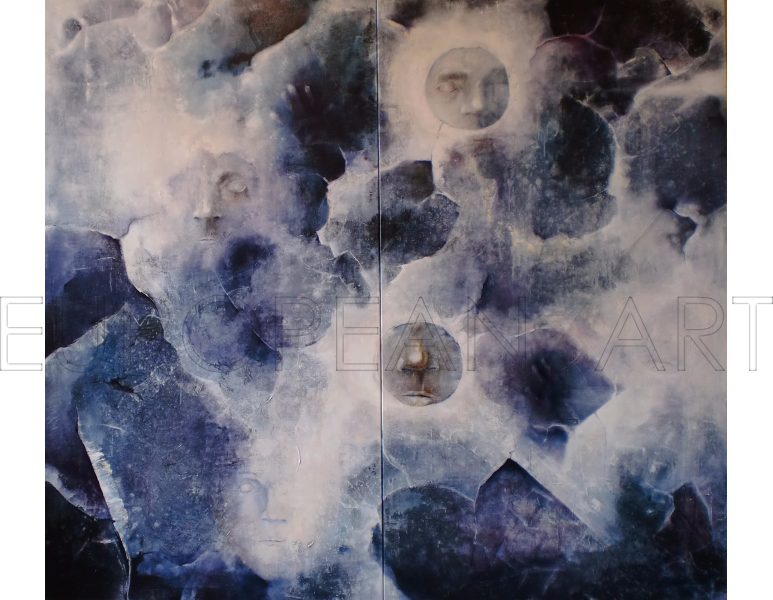 February 2017
Price: 3,585.00 EUR
Technique: Painting: Oil on Canvas.
Art measurements: 160 H x 180 W x 2 cmcm
Work of art description
"Dalia. Or Childs Of Ice" - 4 of 5 painting artworks collection, which is dedicated to the history of Lithuania and lithuanian identity. To remember Dalia Grinkevičiūtė and all children who had been exiled to Siberia. Especially, who had been imprisioned beyond the Polar Pole. And it's a great joy, that after it we managed to grow up.