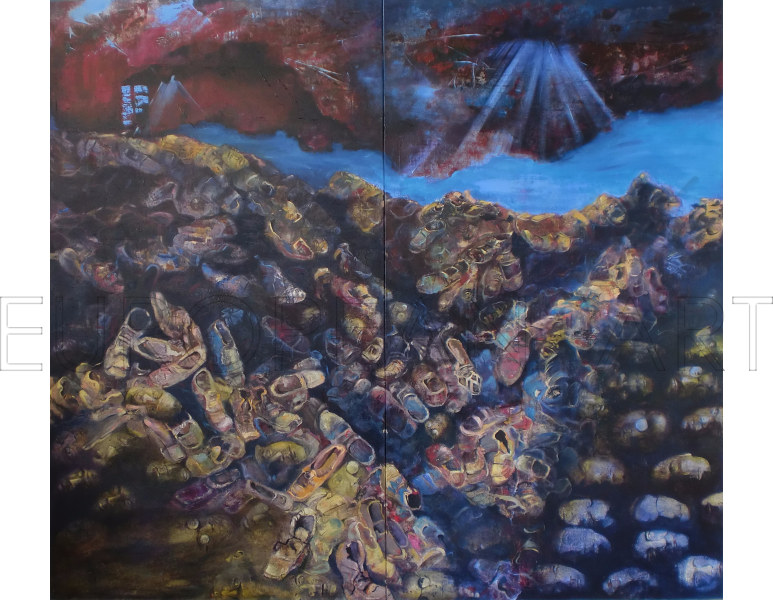 The Paradise Of Shoes 1944
January 2017
Price: 3,765.00 EUR
Technique: Painting: Oil on Canvas.
Art measurements: 160 H x 180 W x 2 cmcm
Work of art description
"The Paradise Of Shoes 1944" - one of the 5 painting artworks (Collection), dedicated to the history of Lithuania and lithuanian identity. To remember lithuanian intelligents, who had been exiled in 1944, imprisoned and died in Stutthof concentration camp. So many people had been passed through destruction machine, but the nation have been surrvided and still it is breathing. It is important to remember and feel our ancestry.