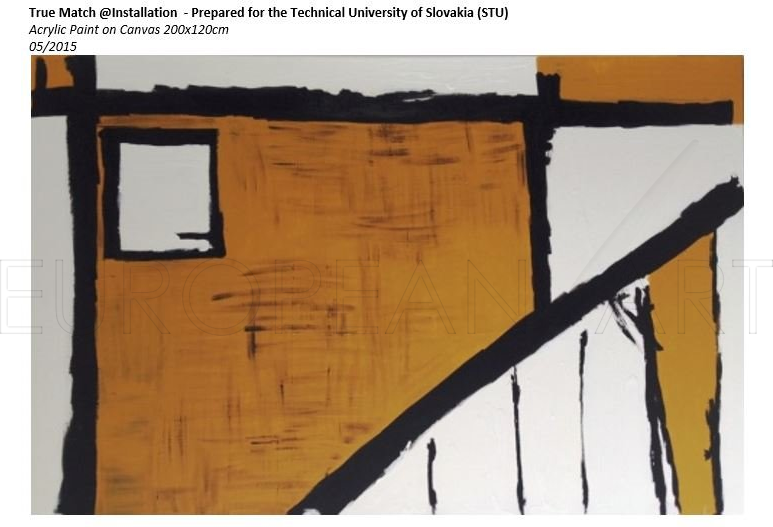 February 2015
Price: 5,500.00 EUR
Technique: Painting
Art measurements: 2000x1200cm
Work of art description
First from a Series of STU Techcnical combinational painting. In total 8 painting of different formats to create on Installation for bigger spaces.
Acrylic paint with mixed media on canvas., thick structure. In Solo to be purchased as 5.500,-Eur In case of interest for the whole Installation of 8 Series, to be purchased for 9.500,-Eur
Exhibited in 2015, placed in STU Technical University for 2 year and finally exhibited in Palaice ZICHY in January 2018 as SOLO Exhibition.