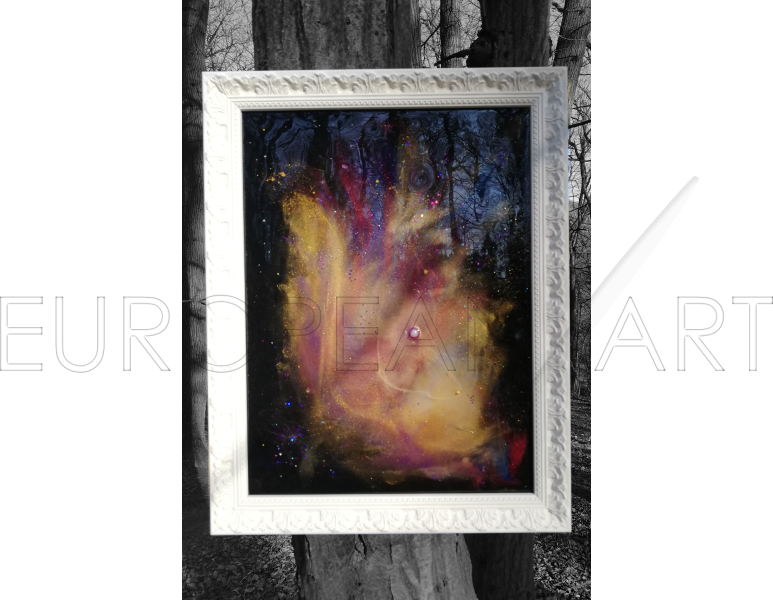 April 2019
Price: 127.00 EUR
Technique: Acryl, Epoxid.
Art measurements: 30x40cm
Work of art description
*LUMIAL* nebula
Is her name. I build her more like 6 weeks. She is made of five layers. I took her to frame shop and she tried more like 5 frames. but she truly shine just in this. She is magical, looking on each light absolutely different, for best feeling she need to be hanged on sunny place.

* LUMIAL * nebula
Je jej meno. Pracovala som na nej viac ako týždňov. Je vytvorená zo vrstiev. Vzala som ju do obchodu s rámami a vyskusala si viac ako 5 rámov. Avšak len v tomto začala naozaj žiariť. Je naozaj magická a za každého svetla ukazuje uplne iné farby a odrazy. Najkrajsie bude žiariť na slnečnom mieste.