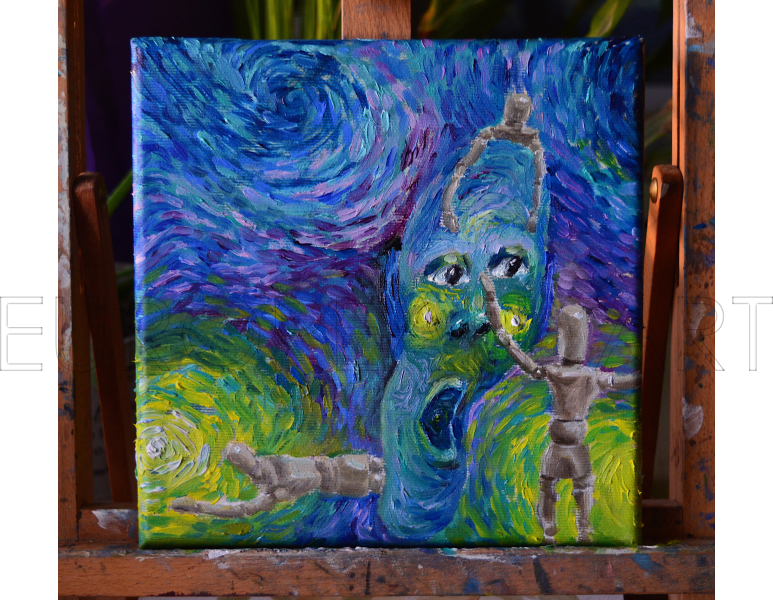 Myšlienková konfúzia- Thought confusion
February 2020
Price: 90.00 EUR
Technique: Painting
Art measurements: 20x20x2cm
Work of art description
Abstrantná olejomaľba.
Bavlnené plátno na drevenom ráme.
Dielo sa momentálne nachádza na výstave v múzeu. Je dostupné na predaj ale dodanie je možné po skončení výstavy, na začiatku augusta.
Abstract oil painting.
Cotton canvas on wooden frame.
At the moment, this painting is in the exhibition in museum, it will be available by the start of august, when the exhibition is over.